Home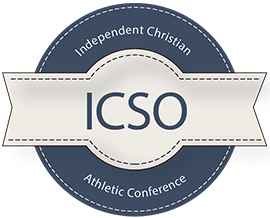 Welcome to the ICSO Independent Christian Schools of Ohio Athletic Conference website.
ICSO Athletic Conference is a Christian Conference in Ohio that supplies games for the Regular Season and a State Tournament in Volleyball and Basketball. Junior High and High School Levels.
The ICSO was established for Christian schools, Homeschool programs and Christian Church programs that believe in God and are NON-OHSAA member.
The ICSO is committed to providing the best possible quality sporting events in volleyball and basketball at age levels 5th-12th grades for boys and girls.
If you would like more information on how to be a part of the ICSO. Please contact League Director or Board Members.
League Director: Bill Brosher 419-296-8757     Email: [email protected]
Board Member: John Bischoff
Board Member: Rob Boron
Board Member: Dave Weirich
Board Member: John Vanhyning
Board Member: Brad Weaver
Honoring Christ in all we do!
Established 2008